Alexander Rossi Q&A with Arrow
McLAREN

SP

"This offseason is going to go by fast, we have a lot of work to do"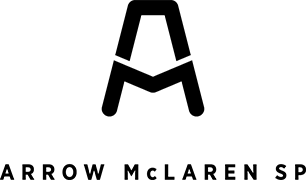 For the first time, we were able to sit down with Alexander Rossi after first touring the Arrow McLaren SP race shop to discuss his excitement to join the team and be on track in 2023.  
The winner of the 100th Running of the Indianapolis 500 in 2016 talks about his history in INDYCAR, winning the Greatest Spectacle in Racing as a rookie, what he saw in Arrow McLaren SP, and what he is looking forward to the most as we look toward 2023. 
Q1: How has it been so far, joining the Arrow McLaren SP team and walking through the shop? 
Alexander Rossi: "My first trip to the AMSP shop has been about meeting everyone in a semi-formal setting, and now getting to know some of the people, my engineers and mainly start putting faces with names. The big thing we have been focusing on is trying to understand the good and bad moments throughout my time in INDYCAR, things that the team is working on to improve for the future and simple things like sitting in the car and seeing what's different from that standpoint. This offseason is going to go by fast, we have a lot of work to do. 
Q2: What was intriguing about the opportunity to join Arrow McLaren SP? 
AR: If you look at the team's trajectory in the past couple of years, it has been the most impressive on the entire grid. Starting to get to know the team and Zak Brown, understanding what Zak's vision is for the future, I think that coupled with the on-track results speak for themselves. When the opportunity came and we found out they were adding a third car, it was a pretty easy decision to proceed down that path. I feel very excited with the runway that we have as an organization and for what we can accomplish in the future.  
Q3: Since you've been to the McLaren Technology Centre before, what memories do you have from your trip there? 
AR: My trip to the MTC was a while ago, but I think it was impressive just the scale of what it is as a facility. On top of that, it is seemingly so organized and sterile like walking into a hospital. That was the most mind-blowing thing is that 'This is a race shop' with race cars and things that aren't supposed to be clean, right? Everything was spotless, so I think that coupled with the success and pedigree that McLaren Racing has as an organization was such a cool experience to spend a few hours there. 
Q4: How are you staying busy during this offseason? 
AR: This will be one of the quieter offseasons that I've had in a while. I've decided to not do any of the endurance sports car races and skipping the Baja 1000, only because I'm joining a new organization and engine manufacturers. There's a lot of new things that will be coming down the pipeline here over the next couple of months, so I wanted to be in Indianapolis as much as possible to get to know the team. We want to hit the ground running in St. Pete, and we know there won't be a lot of testing that we will have before the first race of the year. Any prep we can get done, will be a benefit for us.  
Q5: Personally, how do you plan to prepare during this offseason to be where you want to be in 2023? 
AR: I like to rewatch all the races from the previous year from the broadcast perspective. You have a good concept of what you did, good or bad, but it is also interesting to look at it from everybody else and see what mistakes they made to learn from it. I have a very one-sided viewof the event, so I enjoy spending the time to go through each event, matching up the timing reports and try to get a global picture of what happened.  
Q6: Are you ready for the social media shenanigans with Arrow McLaren SP in 2023? 
AR: I do not think that I am ready for the social media shenanigans that take place at this organization (laughs). But, I will do my best to overcome any qualms I may have with it and have some fun.  
Q7: You've driven in many single-seater cars, Formula 1, INDYCAR, sports cars, off-road vehicles, supercars and probably more. Is there anything else on you want to drive to check off the list? 
AR: I've been very lucky to drive a lot of different cars. Even so far as driving in the Bathurst 1000, with Walkinshaw Andretti United, and that's where I met Zak Brown for the first time. That was an amazing event and race, and one that I very much struggled to be competitive. For me, at the top of the list, is to go back because it is such a great event and difficult track. To go back with a full weekend under my belt to see what we could do next time. But, that's really it.  
I have a lot of friends that are competing in NASCAR's XFINITY and Cup Series right now, and I enjoy watching them, but that's the last thing that I haven't driven and currently there's not a desire to try that at the moment.  
Q8: How often will we see Brunner and Diane at the race shop?  
AR: If Brunner and Diane are allowed, they can come in. If Arrow McLaren SP is a dog-friendly environment (We are!), then they can come in anytime! 
Q9: Is there a track on the schedule that you feel is missing?  
AR: I never got to race there, so here's the thing, but what I've heard from everyone that drove there, it sounds like we need to go back to Milwaukee. That track, that race and the event was fantastic, so I will have to take their word for it. I think, as a series, we should race at more ovals on the calendar. There's always been so much interest for that event in the past, it would be really cool to go back there.  
Q10: What is one city that needs to be on the schedule and would that track be an oval, road or street course? 
AR: First, I would pick a permanent road course, in the mountains and in Fiji. Second, I think a street course in Maui would be unbelievable. That is one of my favorite destinations in general, so to have a race there would be bad ass.  
Rapid Fire 
Q1: Chips and Queso vs. Chips and Salsa 
Alexander Rossi: Chips and salsa. 
Q2: Coffee or Tea  
AR: Coffee. 
Q3: Least favorite house chore? 
AR: Filling the water softener with salt. 
Q4: Early morning vs. Late night 
AR: If it's on the weekend, then late night. 
Q5: Go-to drink? 
AR: Coke Zero. 
Q6: A dessert you can't pass up? 
AR: Key lime pie. 
Q7: Favorite video game? 
AR: Mario Kart 
Q8: Actor or Actress you want to meet most? 
AR: Jennifer Lawrence 
Q9: Win by a close margin or dominating fashion? 
AR: Dominating fashion. 
Q10: Sport you watch most outside of racing? 
AR: Football, specifically the Tampa Bay Buccaneers and Tom Brady. 
SERIES ARTICLE BIG
Join the team
McLaren Plus is our free-to-join fan loyalty program, bringing McLaren fans closer to the team with the most inclusive, rewarding and open-to-all fan programs in motor sports.
Sign up now, or current members can amend their details in the form below if necessary.