Fernando Alonso's assault on motorsport's fabled 'triple crown' moved a step closer to completion last weekend after the Spaniard ticked off the second of his three objectives by winning the 24 Hours of Le Mans.
Summing it up in a sentence makes it sound simple. 
But the famous French enduro is never straightforward. Toyota had entered 47 cars in the event prior to the 2018 edition; the fact that the Japanese giant only took its first victory this year speaks volumes for the complex and unforgiving nature of this particular race.
Fernando was sharing his #8 Toyota with team-mates Sebastien Buemi and Kazuki Nakajima, and enjoyed a narrow victory over the sister Toyota of Mike Conway, Kamui Kobayashi and Jose Maria Lopez. The winning trio had started from pole, adding Le Mans to their victory in the opening round of the World Endurance Championship, at Spa in May, to consolidate their lead in the series.
@alo_oficial tweets his gratitude after the race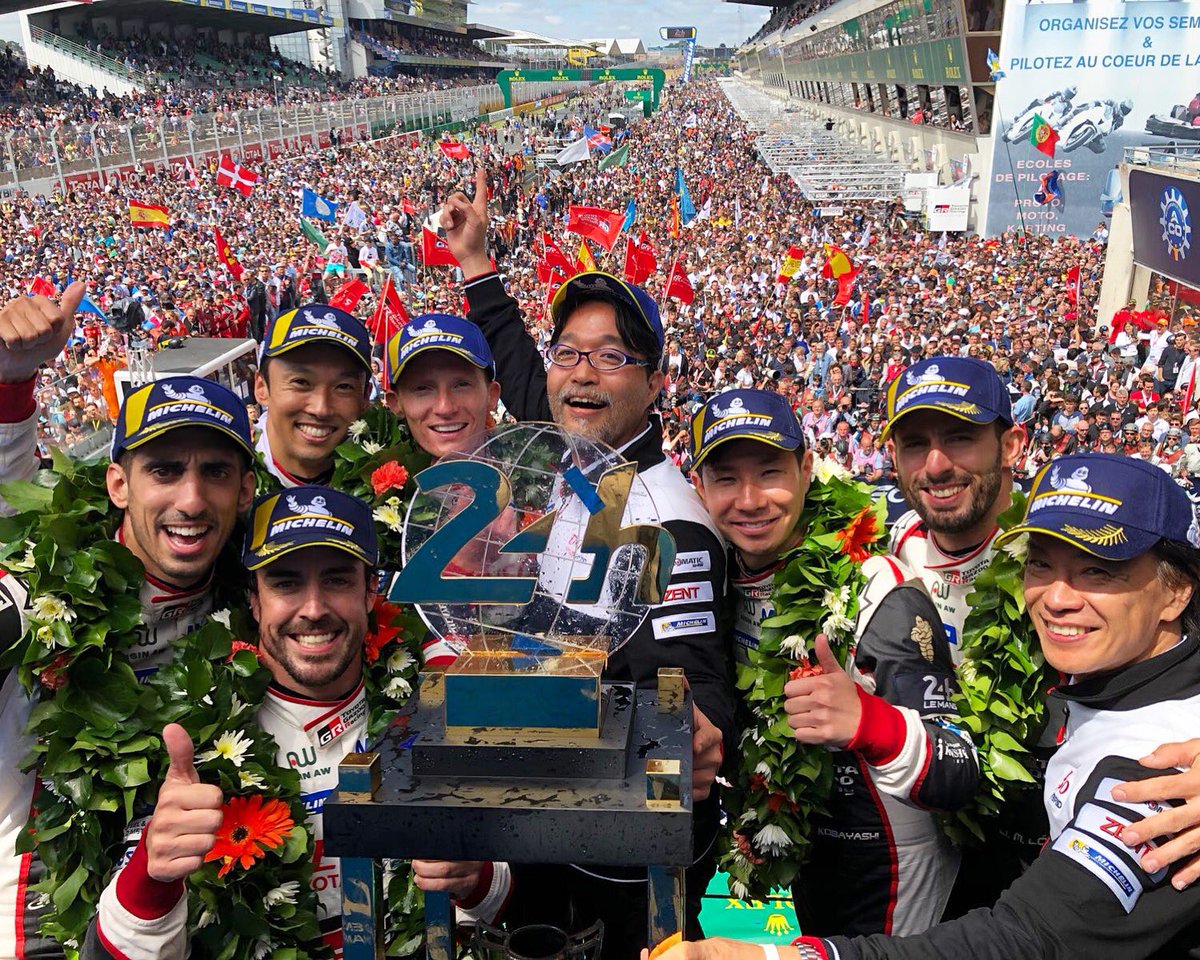 Enorme la victoria de todo el equipo en la carrera más grande del mundo. Las 24h de Le Mans. Gracias 💙 https://t.co/tOSqxxB4kD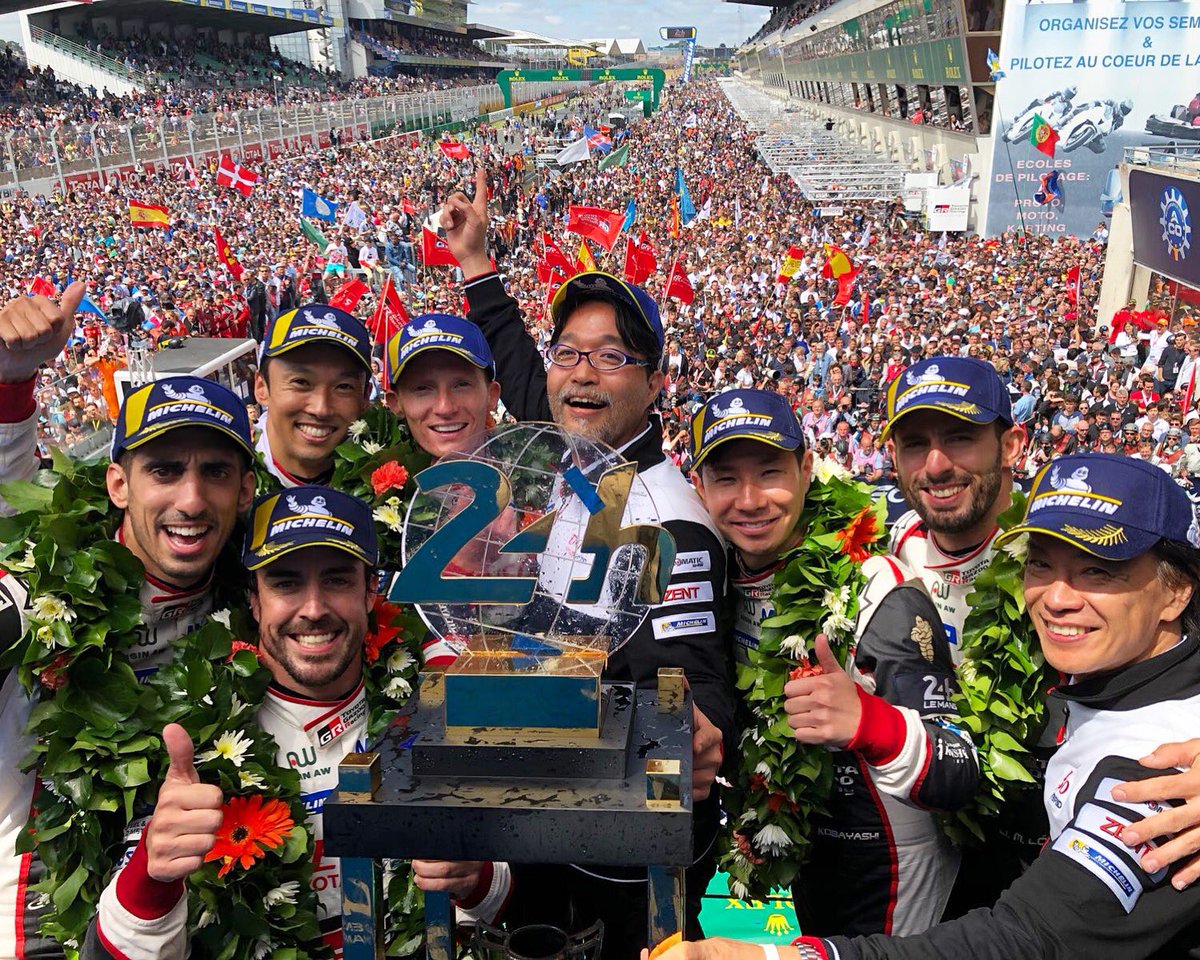 Fernando approached the race with pragmatic humility, fully aware that both the circuit and the nature of the race itself don't make it easy for a rookie to flourish.
"I know how important and iconic Le Mans is in the world of motorsport," he said after sealing victory on Sunday. "As a team, we achieved an amazing result – it has been amazing.
"Every moment was a reminder of how tough and long this race is, anything could happen so we tried to execute our race and stay calm. 
"Happily, everything worked well. The race was hard because the two Toyotas were very close, less than a minute apart after 23 hours. That made it tough  and competitive, but fair and very sporting. We wanted a one-two and we achieved that so I am very happy."
Congratulations, Fernando.